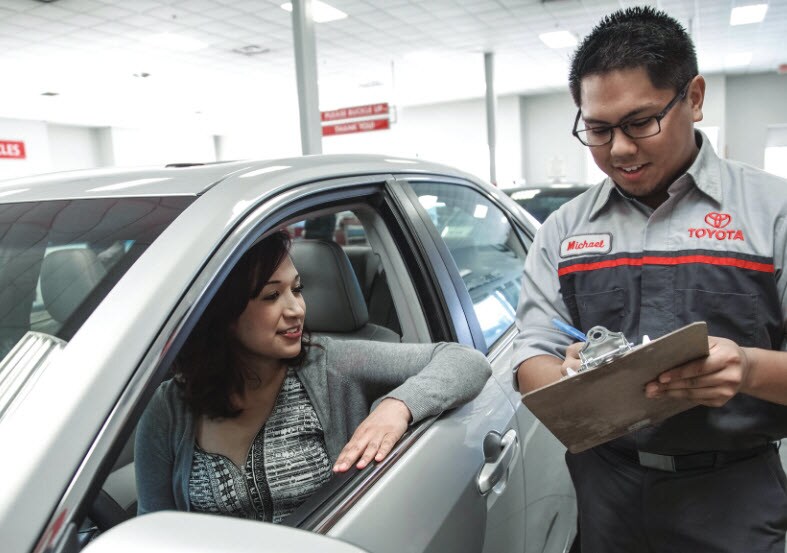 I own a Toyota, but is it necessary to go to a Toyota Certified Collision Center?
Choosing a Toyota Collision Center means that your car will be worked on by Toyota-trained technicians who know all of the ins and outs of your vehicle. Toyota Certified Technicians not only go through lengthy training with the National Institute for Automotive Service Excellence (ASE), but also with Toyota, and continuous training is required to maintain certifications.
Toyota-certified auto body shops also use specific tools, equipment and parts that are recommended by Toyota and that adhere to Toyota's repair procedures. When it comes to aspects such as paint color matching, fit and finish, structural integrity, electronics and safety systems, you should put your car in the hands of the people who know your car best-and who have the state-of-the-art tools to get the job done right.
In addition, our Toyota Certified Collision Center uses independent customer service monitoring to ensure that you have a superior experience that meets Toyota's high standards.
If you've recently been involved in a car accident and need assistance with auto body work, make an appointment at Camelback Collision Center today.