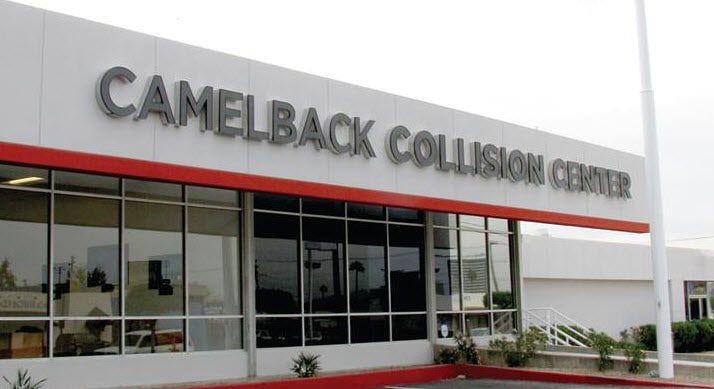 Accidents are stressful enough. Choosing a collision center doesn't have to be.
Customers choose Camelback Collision Center for meticulous workmanship, efficient service, honest answers, and an accurate record of all repairs. Without exception, our auto repair technicians deliver. Plus, our auto body shop is conveniently located on Camelback Road in Central Phoenix.

What distinguishes Camelback Collision Center from other collision repair centers? Satisfaction. Safety. And peace of mind.
Camelback Collision Center uses only the most up-to-date and reliable technology for damage assessment and accurate repairs. We use the collision repair procedures and practices recommended by the maker of your vehicle, and we use the latest in collision repair equipment from laser measuring to dedicated fixture benches. For your convenience we also now offer Camelback Rental on site. Your reservation is just a click away.
Camelback Collision Center employees are professional, honest, and straightforward. We provide up front estimates for the repair expense and an estimated time to complete the repairs. We notify customers or communicate with the insurance representative if there are any changes in our estimate during the repair process. In addition to our state of the art service we offer a lifetime warranty on the workmanship and paint on all vehicles.
The experienced technicians at our auto body shop in Phoenix participate in ongoing training, including I-CAR, ASE, and factory training, to ensure your vehicle has been repaired to the highest standard of quality. We value your time, your business and your trust.
Your peace of mind is of paramount importance to us, from the moment you give us your keys until you drive away in your repaired vehicle as a satisfied customer. If you're in need of service, use our convenient online scheduler to make an appointment at our auto body shop on Camelback Road!